Alja-Safe Breeze Liquid Alginate
From $39.99

Incl. GST

Excl. GST:

$34.78
---
---
Skin Safe Crystalline-Silica Free Alginate
Suitable for making "temporary" molds of the face, hands and other body parts. In addition to being an exceptional skin safe body molding material, Alja‑Safe® alginate does not contain free crystalline silica (a known carcinogen). Alja‑Safe® also captures detail better than other alginates, giving you a more accurate reproduction of your original.
Easy to Use
Alja-Safe® alginates cure quickly, reproduce fine detail and make and excellent temporary mold - good for one or two reproductions of any body part. You can then cast plaster, Matrix® NEO®, Smooth‑Cast® 300Q fast urethane resin, or fast curing platinum silicone rubber into your molds to make a reproduction.
No Scale Necessary
Fast Setting
Great Value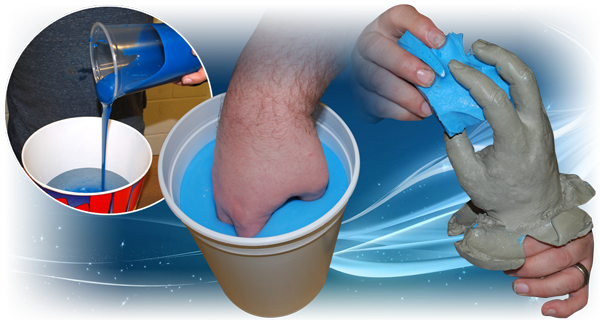 Alja-Safe® Breeze®
No Powder = No Dust!
Alja-Safe® Breeze® is a new liquid alginate which blends easily with water, creating a unique, skin safe moldmaking material. Perfect for making single-use pourable molds of hands, feet and other body parts.
---
Gallery
---
We Also Recommend
---